Weeting Heath NWT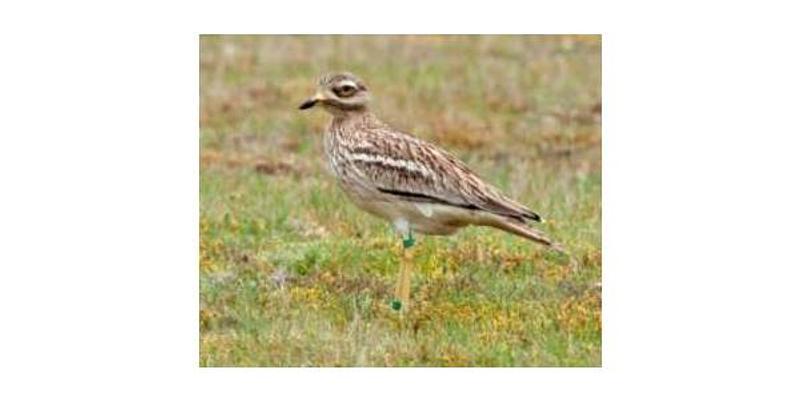 Weeting Heath is a 141.8-hectare (350-acre) Site of Special Scientific Interest west of Thetford in Norfolk, which is managed by the Norfolk Wildlife Trust.

This is the best site for Stone Curlews in the Brecks. From the car park there is a trail to two hides which overlook the heath. Stone Curlews can be seen throughout the day during the spring and summer months, but are usually most active early morning or late in the evening; during these times there is also less haze.

As well as Stone Curlews Weeting Heath is also home to Woodlarks, Green woodpeckers, Lapwings and Mistle thrushes. Other birds possibly seen from the hides include Kestrel, Little owl, Sparrowhawk, Common buzzard and, in summer, Hobby.

Woodland birds are common in the trees around the visitor centre and on the woodland walk, with Crossbills, Tree pipits and Spotted flycatchers sometimes seen.

Access

NWT Weeting Heath is just west of Brandon on the Norfolk/Suffolk border. Leave Brandon going north on the A1065 to Mundford. Cross the railway line on the outskirts of the town, then turn left to Weeting and Methwold. In the village of Weeting, next to the phone box and Post Office, turn left to Hockwold cum Wilton. The car park and visitor centre are signed 1 mile west of Weeting.

The reserve is open generally between mid-March and late-July, 9.30am to 4.30pm (check opening hours before visiting), with access restricted to the tracks through the pine belts to the two hides.

Access is free to NWT members, but there is a charge for non-members.
Species recorded

9

Visitors

2