Eyebrook Reservoir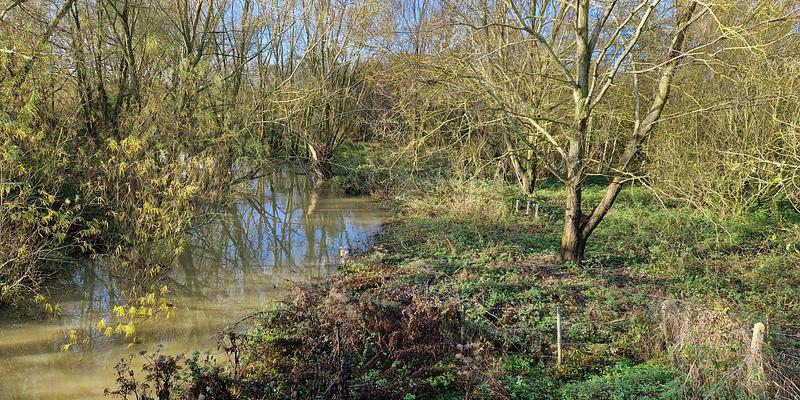 Eyebrook Reservoir (grid ref:
SP 855 955
, OS landranger 141) is a 497 acre reservoir and biological Site of Special Scientific Interest which straddles the border between Leicestershire and Rutland south of Uppingham. It is a good bird watching area and has produced a number of rare species.
Take the A6003 south out of Uppingham, then turn right onto the minor road to Stoke Dry after a mile and a half. This road continues down the hill and round the north-west half of the reservoir. Park carefully anywhere along the road, taking care not to block field gateways or obstruct other traffic. The Rutland side of the inflow from the small car park at the bottom of the hill from Stoke Dry as far as the bridge at the inflow, is all easily viewable from the road.
The northern, inflow end of the reservoir is shallow and at low water levels areas of mud are exposed that attract numerous waders, including Little Stint, Curlew Sandpipers and Spotted Redshank in addition to the commoner species such as Dunlin and Golden Plover. The inflow is also frequented by loafing gulls (Mediterranean and Yellow-legged Gulls are regular) and dabbling ducks, in particular Wigeon and Teal, and Garganey in both spring and autumn.
Feeders upstream of the Inflow Bridge (pictured above) attract a variety of birds, including many of the tits and finches.
The area off the Stoke Dry car park is the favoured spot for Smew in winter, although they can be found anywhere around the reservoir.
Click here for further information
.
Species recorded

0

Visitors

0